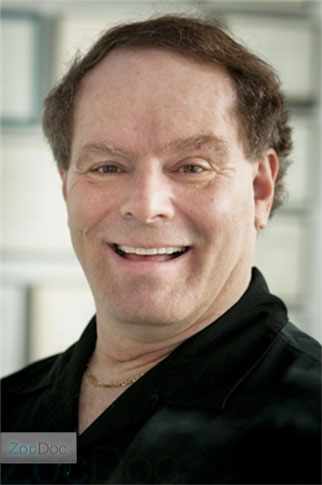 Dr. Gary J. Barsky, M.D.
Board Certified Dermatologist
Dr. Gary J. Barsky, not only a highly accredited and vetted professional with decades of diverse dermatology experience, but a progressive and empathetic care provider and philanthropist. He is highly sought after as a teacher, a mentor, and innovator in the world of Dermatology. Coming from a family of doctors and dermatologists, he continued the tradition with his own daughter pursuing a career in internal medicine. Beginning his private practice in 1981, he wasted no time to learn the latest in laser technology and implement it to his practice making him a pioneer of medical and cosmetic laser treatment technology in early 1985. He set out to impact the field with a practice that includes comprehensive biological awareness of the underlying causes that effect the skin symptomatically and treatments that utilize the world's latest breakthroughs in physics with precise, computer driven laser technology. Dr. Barsky is committed to serving all people regardless of type of insurance, accessibility or skin type. He vows that his work is his joy, and he will practice until he is unable to learn and serve. He strives for his patients to feel comfortable and understood, and has committed time to learning the languages of the world for better understanding of all the patients that seek his help. He is "passionate about helping people from the suffering that comes from disease." It makes no difference if Dr. Barsky serves at his practice in Elmhurst, at an inner-city hospital where he works with the underserved community, or at a nursing home on site due to immobility. He is committed to providing the utmost comprehensive and cutting edge treatment options available in the world today.
Education
—
University of Illinois Champaign – Urbana
September 1969 – 1973, B.S. Biology
University of IL Medical School, Chicago
September 1973 – 1977
Internship
—
Veterans Administration
Hines Hospital, Hines, IL – 12 mos. Medicine
July 1977 – 1978
Residency
—
University of Illinois Medical School, Chicago
July 1978 – 1981
teaching
—
Clinical Dermatology University of Illinios Medical School
June 1981 – 1982
Participating Teaching Physician for the Elmhurst College Medical Humanities Program
2002 – Present
Participating Teaching Physician for St. James School of Medicine
December 2013
Hospitals
—
Consulting Dermatologist
Elmhurst Memorial Hospital
January 1985 – Present
Westlake Hospital
June 1982 – Present
Good Samaritan Hospital
June 1982 – Present
Adventist Glen Oaks Hospital
2009 – Present
Methodist Hospital of Chicago
August 2009 – Present
Loretto Hospital
2009 – Present
Mt. Sinai Hospital
July 2014 – Present
organizations
—
American Academy of Dermatology
American Society of Dermatologic Surgery
American Society of Laser Medicine and Surgery
Chicago Dermatological Society
Publications / Presentations
—
Barsky, G.J. April, 1985
Cutaneous Manifestations of Diabetes Mellitus
Presented to Cook County Hospital House Staff
Barsky, G.J. April, 1984
Care and Treatment of Maturing Skin
Presented at Gottlieb Hospital
Barsky, G.J.; Ronan, S.G., Weiss, U.C. April 1982
Chronic Cutaneous Herpes Simplex Infection and Systematic Lupus Erythematosus
American Journal of Dermato-Pathology; Vol. 5; 73-76
Weiss, U.C.; Barsky, G.J.; Solomon, LM. April 1984
Cutaneous T-Cell Lymphoma in Association wiht Multiple Myeloma
Archives of Dermatology; Vol. 120 – Number 4; 499-501;
professional achievements & awards
—
Chosen one of 11 doctors to pioneer laser hair transplantation with Dr. Walter Unger, 1995
Serves as an oral examiner with the American Board of Laser Surgery as of November 1996
Performing extensive laser work with giant keloids on diabetic patients with severe keloids to help control diabetes.
Participating teaching physician for the Elmhurst College Medical Humanities Program. – 2002
Issued State of Florida license December 2005
Honored by Operation Uplift, Inc., Maywood, IL, January 13, 2007 – "A Home Town Dream Weaver Achiever In The Areas of Medicine and Human Concerns"
Pixel C02 laser resuifacing preceptor – October 2008
Acting as Preceptor for family practice medicine – June 2009
Diplomat of the ABMS – Am. Board of Medical Specialties- October 2009
Advisor and quoted in the book 101 Optimal Life Foods by David Grotto, RD, LDN – March 2010
Issued State of Wisconsin license April 2011
Participating teaching physician for St. James School of Medicine – December 2013
11 years experience with V-Dragon speech recognition dictation; 18 months experience in my office
Hospitalist dermatology experience – currently active with inner city Spanish speaking patients